XgardIQ

---
The new XgardIQ, our most intelligent fixed-point gas detector, increases safety by minimising the time operators must spend hazardous areas.
This versatile transmitter and gas detector has a range of features that protect engineers and support facilities managers of oil, gas, chemical & petrochemical plants to name a few.
Available fitted with a variety of flammable, toxic or oxygen gas sensors.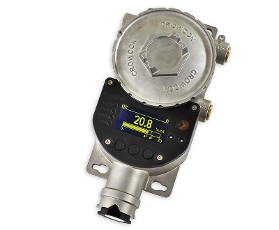 XgardIQ is an intelligent and versatile gas detector and transmitter compatible with Crowcon's full range of sensor technologies. Available fitted with a variety of flammable, toxic or oxygen gas sensors.
Providing analogue 4-20mA and RS-485 Modbus signals as standard, XgardIQ is optionally available with Alarm and Fault relays and HART communications. The 316 stainless steel are available with three M20 or 1/2"NPT cable entrie
XgardIQ

---
The Xgard range is a comprehensive selection of fixed point gas detectors that meet the diverse requirements for gas detection in industries throughout the world. This includes many water treatment, oil and gas, power, research facility and manufacturing installations.s Detectors detect the presence of gases in an area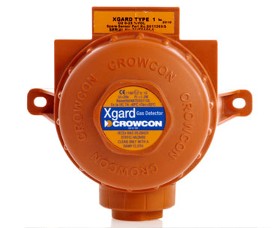 Intrinsically Safe (I.S.) or Flameproof (Exd) versions are available, with case options comprising high-grade alloy, stainless steel or chemically resistant GRN polymer. Certifications include IECEx, ATEX, UL, GOST-R and MED.
IREX
---
IREX is a fast response sinter-free, fully featured infrared gas detector that produces an mV Wheatstone Bridge output as used on conventional pellistor based systems.
Designed to allow easy upgrading of existing pellistor based fixed point gas detectors.IREX replaces old pellistor heads by simply mounting on the original junction box and connecting to the original cable. The IREX concept enables upgrade to dual-wavelength IR gas detector technology without incurring the very significant costs associated with replacing the control system and re-installation.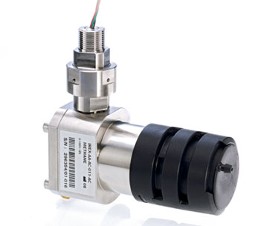 Independantly tested for reliability and performance in harsh offshore conditions by Micropack Engineering Ltd - demonstrates IREX will operate dependable in any application
3rd party approval to the performance standard EN60079-29-1
Employs sophisticated systems and algorithms - ensures reliable operation at all times
T90 response time of less than 4 seconds - rapid indication of hydrocarbon gas hazards
Optical components are treated with a STAY-CLIR coating - prevents partial obscuration in condensing atmospheres